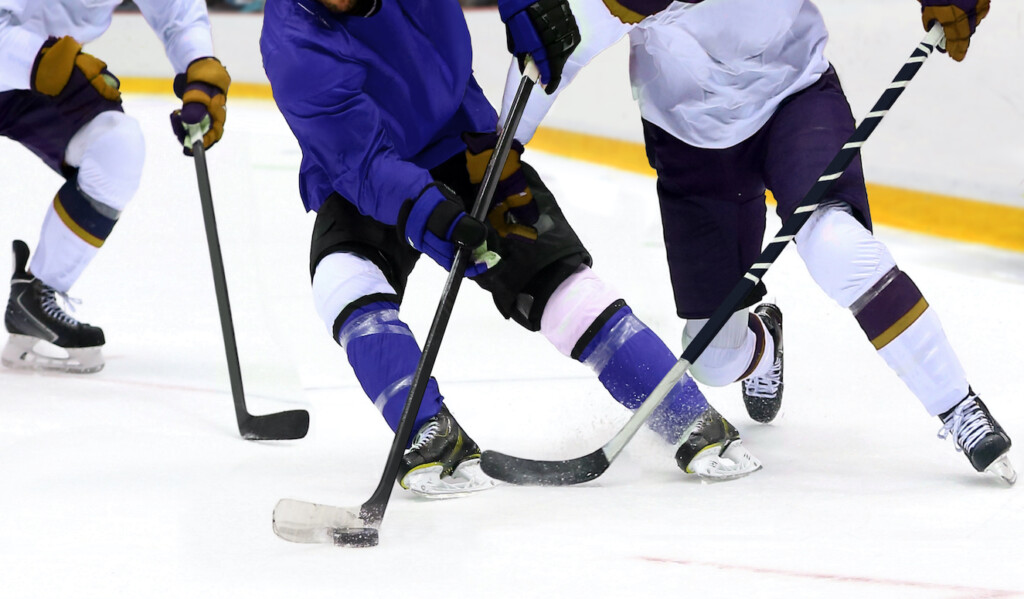 Pick up hockey games for players 18 and over. Great for non-competitive scrimmages, game tune-ups, practice with your team or just for fun!
Weekly Schedule
Mondays and Wednesdays
9:00-10:20 am
$15 per session
Fridays and Saturdays
10:00-11:20 pm
$25 per session
Full Gear Required
Helmet with cage or shield, neck guard, hockey skates and gloves, hockey stick, shin guards, elbow pads, chest protector, hockey pants, hockey socks, jersey.
Click here to log in and register for Open Hockey.
Payment Policy
Players and goalies must prepay online prior to rink entry. Goalies will receive a refund when requested upon arrival.
Refund Policy
Please be sure of your purchase, as we do not offer refunds, credits or transfers.
Missed activities, reservations or sessions of any kind cannot be transferred to another session, rescheduled, credited or refunded for any reason (including due to COVID-19 and/or quarantining) unless cancelled by World Ice Arena. Your registration guarantees you a space in the sessions regardless of your attendance.
All pay-as-you-go programs require online pre-registration before you arrive at the rink.
To get more info, e-mail: 
Info@worldice.com