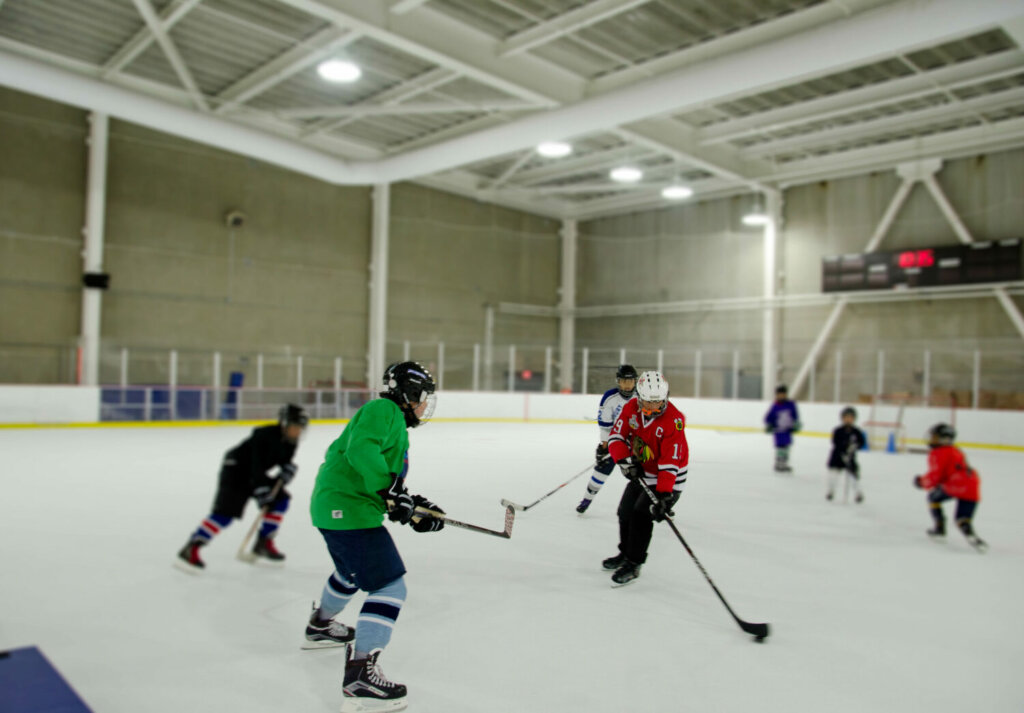 Stick 'N Puck is a great opportunity to practice on your own to improve specific areas of your game, take private lessons or have fun with your family and friends.
House Rules:
· Be aware of players around you
· Sections of the ice cannot be bumpered for any reason
· No organized games…stick n' puck is for practice only
· Allow goalies to recover from saves before shooting
· Be aware of players around the nets before shooting
· Pick up pucks, put them in the puck bucket and exit the ice when the Zam doors open
Full Gear is Required:
Hockey skates, hockey helmet with cage, elbow and shin pads, chest protector, hockey gloves, hockey stick.
Guest Coaching:
Prior to scheduling a lesson, please email skatingschool@worldice.com for a list of required documents. Once the documents are completed and submitted, guest coaching will be permitted.
Click here to log in and register for Stick n' Puck.
Payment Policy:
Players and goalies must prepay online prior to rink entry. Goalies will receive a refund when requested upon arrival.
Goalies with scheduled lessons must pay full fee.
Guest coaches must pay the full fee.
Refund Policy:
Please be sure of your purchase, as we do not offer refunds, credits or transfers.
Missed activities, reservations or sessions of any kind cannot be transferred to another session, rescheduled, credited or refunded for any reason (including due to COVID-19 and/or quarantining) unless cancelled by World Ice Arena. Your registration guarantees you a space in the sessions regardless of your attendance.
All pay-as-you-go programs require online pre-registration before you arrive at the rink.
For more information about Stick n' Puck and our schedules, please contact:
info@worldice.com